Nearly forgot to tell you! My free MP3 for May is the Children's Bible Song "God's Word is the Bible".
Maynard (my chimpanzee... he's the one with the squeaky voice) also appears on this song - go on, get it now!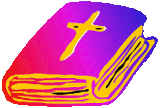 Hebrews 4:12 tells us that "the word of God is living and active. Sharper than any double-edged sword, it penetrates even to dividing soul and spirit, joints and marrow; it judges the thoughts and attitudes of the heart." - WOW! What a great reason to read read read the Bible - and that's what this song is all about!
Listen now on the Jukebox :: Get the download from the store
Hot off the press, and not quite(?) too late to use this Easter...

"He's Alive" is a kids' Easter song: 1 Peter 1:3 set to music - foot-stomping never-forget-it music - just what you need to help you memorise this brilliant Easter verse.
It's one of my favourite Bible verses (are we allowed those?) - and I was wondering why I've done a song for 1 Peter 1:4, but not 1:3, so I set about fixing that.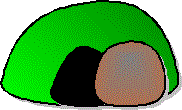 So here it is - click here to listen on the Jukebox now! And click here for the MP3 or free PDF Sheet Music in store.
Hope you enjoy it - and have a Happy Easter!
"Praise be to the God and Father of our Lord Jesus Christ - in his great mercy he's given us new birth to a hope that is alive!"
Put it on - the Full Armour of God!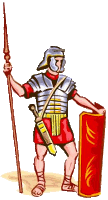 Based on Paul's famous words in Ephesians 6, here's a song to help you to remember to do it!
Maybe it's not particularly Easter-y, but if you're starting to think about Summer Clubs, or Backyard Bible Clubs, or even if you're just planning Sunday School for the next few months, it's a great theme song for an "Armour of God" series.
I've just completely re-recorded the song, and added a little "coda" (or even "bridge"!) - it's much better, so get it quick while it's free!
:: Listen on the Jukebox :: Get it in the Store ::
For all of February 2011, you can download the "Most Important!" MP3 for free.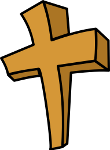 It's an Easter Song, based on 1 Corinthians 15, where Paul says: "what I received I passed on to you as of first importance: that Christ died for our sins according to the Scriptures, that he was buried, that he was raised on the third day..." (1 Cor 15:3-4)
It's fun, easy to sing, with great actions / motions as well.
Get the free MP3 from the store - click here :: Click here to listen for free on the Jukebox :: Click here for Sheet Music :: Click here for the song on a CD

Brand new today - probably a bit late to include in your celebrations this year, but you can sing along to it & enjoy it anyway!
It's all about the shepherds & the messengers with Good News that God sent to them... from Luke 2:8-20.
Click here to listen to this new Children's Christmas Carol on the Jukebox, Click here to get the PDF sheet music, MP3 files, or buy it on CD
Yes - this is the website you're looking for...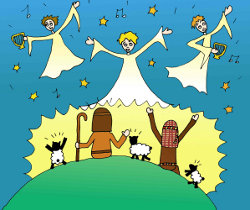 "Hush! There's A Baby" is one of Maynard's Groovy Bible Tunes! One of lots of great Children's Bible songs, including other Christmas songs.
You can listen to them all on the Jukebox - click here for "Hush! There's A Baby" - click here for all the Christmas Songs.
You can also download the MP3 audio files from the store - click here for the Christmas songs in the store.
Don't forget the YouTube video - click here for "Hush! There's A Baby" Children's carol on YouTube.

---
STOP PRESS - Make "Hush!" UK Number One for Christmas!! (he he) - click here! Buy here on iTunes!
---
Hope you have a great Christmas!