Here's a selection of my Easter songs - all based on the bible, with fun and memorable tunes - that kids love to sing!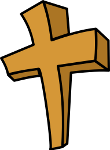 Click each link to hear the song on the jukebox:



Every song has been tried and tested with real children: in church, kids club and school assemblies!
I've also got an Easter compilation CD: "Most Important" - and my CD "King Seekers" has some great Easter songs on it as well.