Christmas Childrens Songs - Here!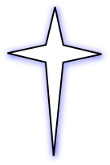 You've come to the right place for Childrens' Carols! We've got a real mix for Kids' Christmas songs: some boppy dance-around ones, and some quieter thoughtful songs: all of them are based on the bible facts, and unforgetable!

Facts not Fairy Tales (boppy) :: Hush! There's a baby... (fun) :: I'm an Angel (ooh!) (dancy) :: It's a boy (groovy version) :: It's a boy (quieter version) :: King Seekers (foot-stomping!) :: One Boy (gentle) :: Presents (we love presents) (jump up and down-y)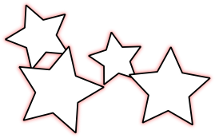 You can get all these children's carols on the Christmas CD, or as MP3 downloads from the store: click here.
As usual you can listen for free on the Jukebox, and download the sheet music there as well (Click the 'sheet music' button - Adobe PDF format).
Let me know how you use them - I hope you have fun!