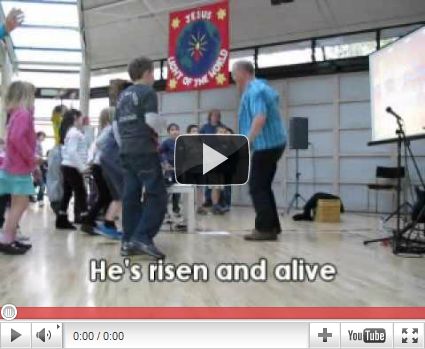 "So this is how..." is a song about God's love, shown in Jesus' amazing self-giving death in our place.
Mixed in with that is the great news of his resurrection - he's alive!
Fun for kids to sing at Easter - and here's a YouTube live version...
Since the Video was made, the song has been re-recorded, and the new version is on the Jukebox, and in the store.
:: Listen to "So this is how..." on the Jukebox :: Get the sheet music :: MP3 downloads :: on CD (We Sing Hosanna) :: Sheet Music Book