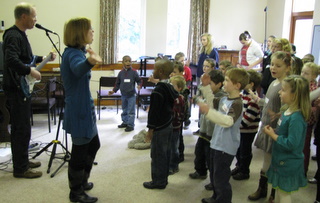 Planning your Summer Children's activities?
Summer Holiday clubs, VBS, Backyard Bible Clubs, CPAS Ventures - whatever kind of club you do, I've got lots of great Children's Bible Songs here for you: songs that help the kids hear and remember the Bible, songs to jump around to, songs the kids won't forget, most of all: songs about Jesus!
Click the "read more" link for some suggestions - or contact me with your holiday club theme and I'll send you some song ideas.
Click to Read More »»