He's Alive! - New Easter Children's Song
Hot off the press, and not quite(?) too late to use this Easter...

"He's Alive" is a kids' Easter song: 1 Peter 1:3 set to music - foot-stomping never-forget-it music - just what you need to help you memorise this brilliant Easter verse.
It's one of my favourite Bible verses (are we allowed those?) - and I was wondering why I've done a song for 1 Peter 1:4, but not 1:3, so I set about fixing that.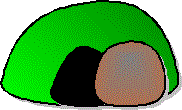 So here it is - click here to listen on the Jukebox now! And click here for the MP3 or free PDF Sheet Music in store.
Hope you enjoy it - and have a Happy Easter!
"Praise be to the God and Father of our Lord Jesus Christ - in his great mercy he's given us new birth to a hope that is alive!"